Tianjin Binhai Library, China
Tianjin Binhai Library, Nicknamed The Eye, is located in Tianjin, China. The atrium of the Tianjin Binhai Public Library is deliberately designed to look like a 3D eyeball, staring out through the building's glazed facade.
It is part of the Binhai Cultural Center, being one of its five central attractions. The five-level library has a total space of 33,700 square meters. It features floor-to-ceiling, terraced bookshelves able to hold 1.2 million books, and a large, luminous sphere in the center that serves as an auditorium with a capacity of 110 people. The bookshelves are great spaces to sit and at the same time allow for access to the upper floors. The first and second floors contain mainly lounge areas and reading rooms. The floors above have computer rooms, meeting rooms, and offices. There are also two rooftop patios. The library was designed by the Rotterdam-based architectural firm MVRDV along with the Tianjin Urban Planning and Design Institute (TUPDI), a group of local architects.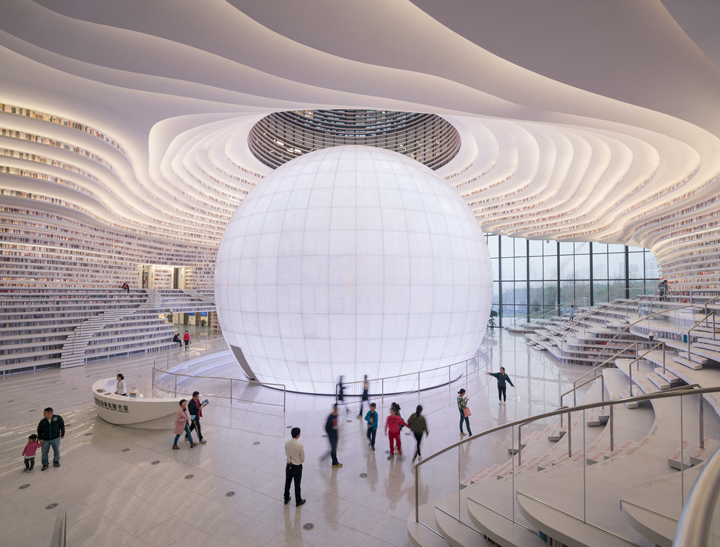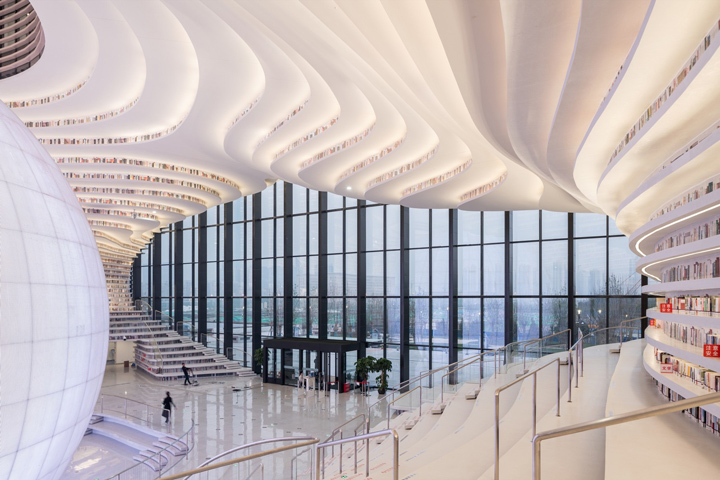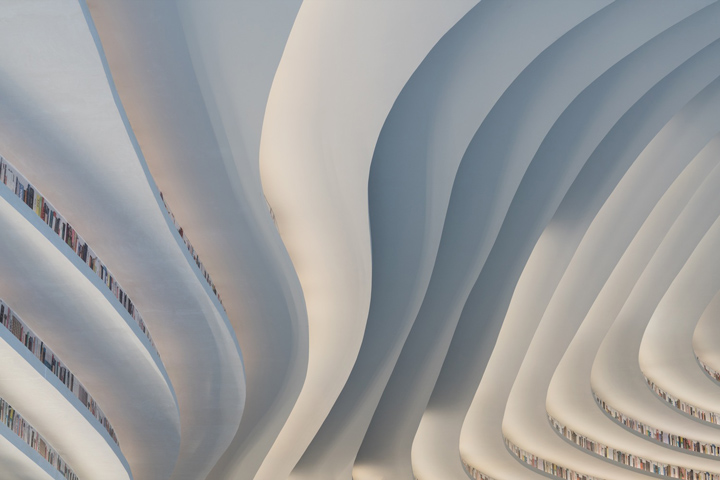 ---
References:
www.mvrdv.nl
www.dezeen.com
www.archdaily.com
www.en.wikipedia.org